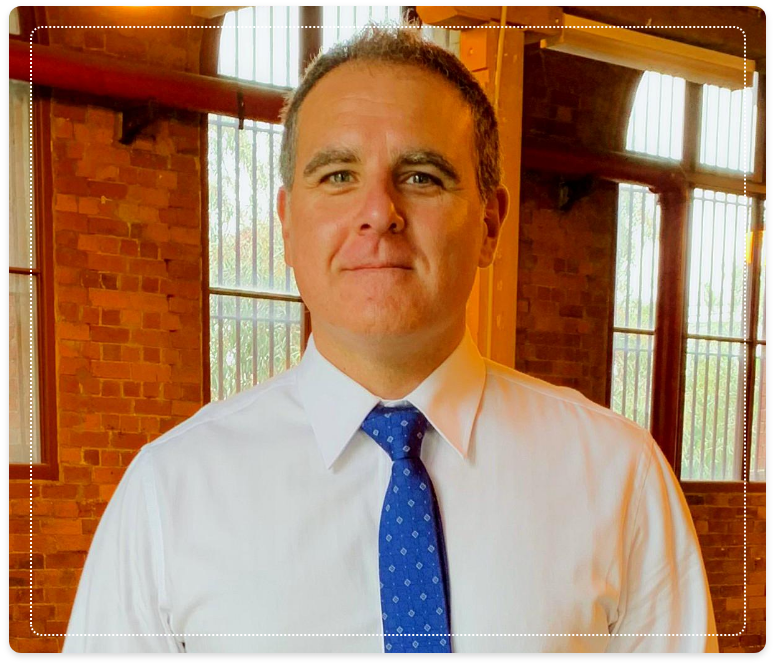 Vice President and Finance Committee
Adrian was born and raised on the land of the Wurundjeri people of the Kulin Nation and is a proud resident of neighbouring West Melbourne. He brings over 25 years experience across the human services and education sectors, specialising in supporting children and young people with additional needs and their families at a direct practice, policy development and senior leadership level. His career has involved working with at-risk young people involved with child protection; managing disability and acquired brain injury case management teams; leading statewide early childhood intervention programs and emergency management response initiatives; and more recently in helping shape the Victorian government's inclusive education reform agenda.
As a Graduate of the Australian Institute of Company Directors with a double degree in Psychology and Social Work, Adrian's approach to strategic leadership, governance, policy creation and people development is informed by an ethical commitment to social justice, human rights and equitable education. His dedication to creating systems that grow engaged, capable and confident young learners and families is strengths-focused and dedicated to fostering a belonging culture…..a place where everyone is valued for the skills and qualities they bring, and empowered to grow those skills in ways they can use to influence change in their other communities.
Since joining the Board in May of 2021, Adrian has become a member of the Governance & Appointments and Finance & Audit Committees and he is committed to supporting the ongoing stewardship of Bubup Womindjeka for the benefit of all its children, families, staff, and the broader community of Port Melbourne.
Our Educational Leadership Team offer our educators a mentoring and guidance to support their professional knowledge and skills and to ensure the highest quality education and care environments
.
Kellie Connor
Executive Officer
.
Sam Aloi-Carlus
Enrolment Officer
.
Michelle Wilson
Director of Education
.
Avinash Ramudu
Business Manager
.
May Kanjanathamrongkul
HR Coordinator
.
Amanda Chong
Inclusion Support Officer
.
Jessica Fielder
Administration Officer
.
Jemma Stockwell
Administration Officer