Registration for our Early Years Program (Long Day Care)

To register your child for childcare or integrated kindergarten please see the Children's Services Wait List (CSWL) here:
Important things to consider when waitlisting for childcare and integrated kindergarten:
Upon being offered enrolment via phone and email, families are required to acknowledge their offer within 48 hours, followed by payment of a non refundable deposit to secure their enrolment. You will be required to commence care on the specific date as outlined in your offer. In the lead up to commencing care, families and their child will be invited to visit the service for two sessions of orientation to ensure a successful transition from home to care. We now use Xplor for all enrolment information. If you do not have an existing Xplor Home account, the service will issue you a login to create your account.
Sessional Kindergarten Enrolments
3 and 4 year old sessional kindergarten waitlists are managed by Bubup Womindjeka. Our waitlists are open in advance therefore we encourage families to place their name on the waitlist where their child is age appropriate to avoid disappointment. The service has the discretion to close off waitlists once it is deemed exhausted.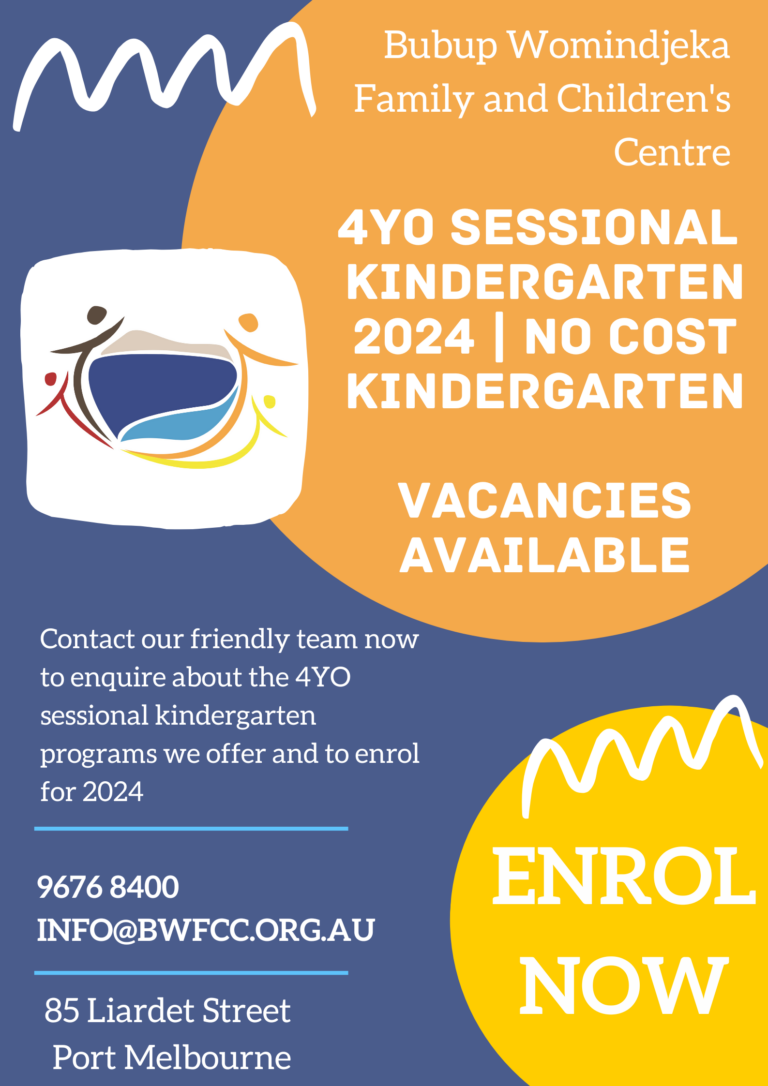 Submit An Expression Of Interest
Please note fees are charged for all public holidays and absences incurred by illness (including COVID19) or family holidays
Bubup Womindjeka Family and Children's Centre